Patrick McKay is another OTC trader that we brought onto our podcast because of the diverse knowledge base that he is able to share with us and all of you. As we have mentioned in the past, OTC trading is really no different than trading any other kind of stock, be it a low float or a blue chip. The main difference is they move a bit slower (for the most part) and simply require a bit more patience.
If you have ever heard of OTCMethod.com or OTCre.com, then you may know a bit about Patrick already. Patrick is the head trader at OTCMethod.com and helped create OTCre.com which is a popular scanning tool for the OTC market. His fundamental checklist approach allows all traders to attack the markets in a structured way, taking the fear out of the OTC markets. In the episode of Beyond the PDT, Patrick explains his story and the plethora of tips he learned along the way to becoming a consistently profitable day trader.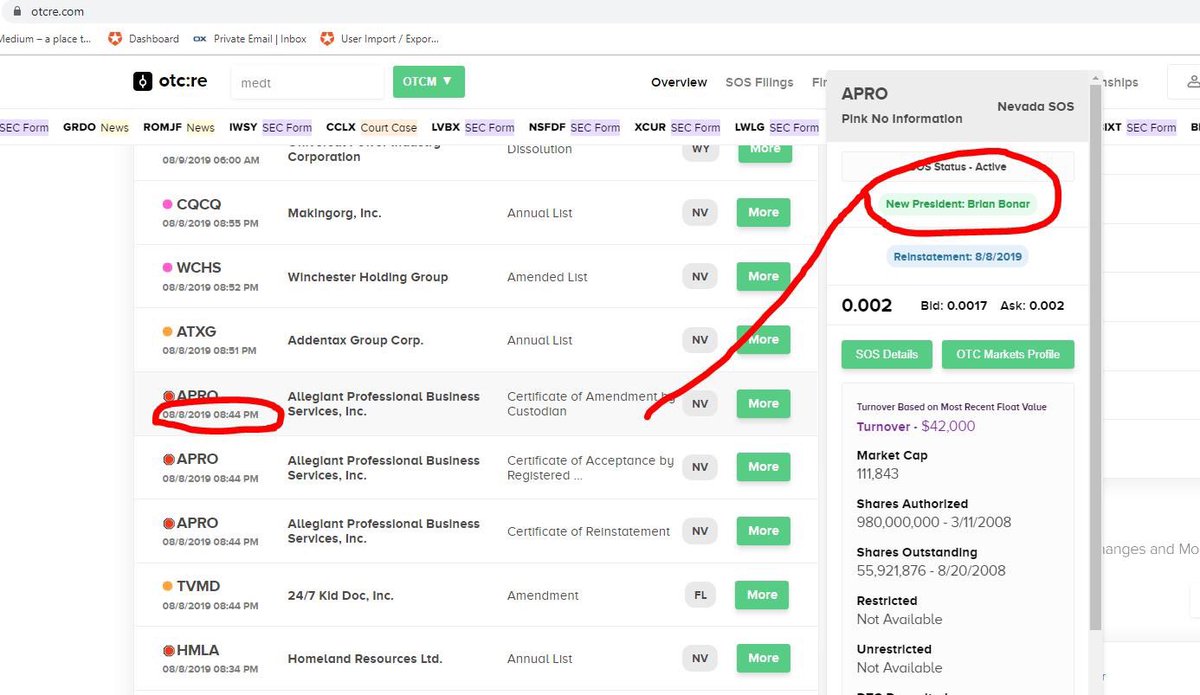 How Did Patrick Get Started Trading?
When Patrick first got into trading, he was not trading NYSE, OTC's, or NASDAQ's – instead, he was trading only the Canadian markets. While trading these markets, he was trading stocks that were similar to OTC's in the way they demonstrated price action and even in the way in which they are listed. Simply put, Patrick was used to the style of trading that OTC's demonstrate before he even made the switch over to American markets.
Eventually, he decided to give the American markets a shot and while he did and still does trade other types of stocks besides OTC, he has to make sure that the trade or the ticker is something that he feels very comfortable with. Because of this, he labels himself as primarily a full-time OTC trader.
Furthermore, it is important to note that because Patrick lives in Canada and started trading in Canada, the PDT was something in which he never had to deal with.
Importance of Time Frames in Patrick's Trading
Patrick does not consider himself specifically a day-trader by any means. While he mentioned to us that there are plenty of times that his trades may start off as simply a day trade based on his bias, they often can turn into strong swing trades. In this episode, Patrick tells us that "oftentimes, good swing trades start off as good day trades." If the setup continues to present itself and he sees the potential for strong continuation, this often means that he will hold the stock for a certain period of time until he is ready to take profits.
Because of this, he is not bound to one- or two-time frames on his charts. Often times, day traders have a liking for the 1 min charts, the 3 min charts, and the 5 min charts. That is not to say that day traders do not use other charts to help identify trends and whatnot, but when they are looking for their exact entry, it is not uncommon to see them stick to a smaller timeframe.
The same can be said to an extent about Patrick's trading. Because of his idea that the best swing trades start off as strong day trades, he is using a smaller time frame when he is entering a position during most cases. That said, as he sees that there is potential for continuation (depending on how long he plans to be in the trade for) he says that it is not uncommon for him to "zoom out" and look at a much larger timeframe. Essentially, when he is swinging a trade, there is a good chance he is going to be looking out on the daily chart for a while which he attributes as something that is very important for him to stay in a trade or know when to get out.
Is Volume Important?
We all know that volume is an important aspect of trading. Without volatility, it is very unlikely to see predictable moves in either direction. With that being said, Patrick mentions to us that volume is not what should be being looked at, it is the amount of money being traded per day, hour, minute, etc. If a stock is valued at $.0005 per share and is trading 5 million shares per day, that is equivalent to $2,500 worth of volume per day. Simply put, that is nothing.
While this is seemingly obvious stuff, it can get a bit more detailed. Patrick mentions to us that he has a checklist that he goes through before every trade to help gauge as to whether or not he is in the right spot to enter the trade. Furthermore, he has calculations to see how much money – not just volume – would need to be traded in the day to theoretically enable the price of the stock to move a certain amount. To Patrick, this is one of the most important aspects of his trades as it gives key insight as to what needs to be done in order to help the stock hit his price target.
So, yes, the volume is important, but only when talking about it in relativity to the amount of money that is being traded for that ticker per time frame.
Closing Thoughts
While this sounds repetitive as ever, this was another extremely insightful episode that we highly recommend you listen to if you have not had the time to yet. We only have so much that can be conveyed through a blog post, and while they serve as great recaps, you will get so much more knowledge from listening to the episode itself.
Patrick was extremely insightful and went over some basic aspects of trading in greater detail that may help you see something you have been missing for quite some time. Thank you all for the love and support and as mentioned in the beginning of this episode, we will begin with more podcasts in the beginning of September. Looking forward to Episode 21!
Like our podcast and our blog? Have any comments, questions, or concerns? Let us know what you think by filling out a comment below or by sending us an email!