For those who are not familiar with Tim Sykes, he is one of the most successful day trading mentors on the planet. After starting with his Bah mitzva money back in high school during the dot com bubble, he made over one million dollars by the end of his freshman year of college. From here, Tim continued to trade but also realized that he wanted to teach people the art of trading instead of trying to only trade. From here, he has created a number of millionaire students, and over the course of the past month or so, he has created six figure traders.
During the course of this interview, we decided to change up the type of talks that we had. As opposed to asking him about his trading career, we wanted to focus more on what it takes to become a successful trader in his eyes. After having created a number of traders who are able to trade full-time, it seems that this episode could be much better off looking at what his criteria is to become successful.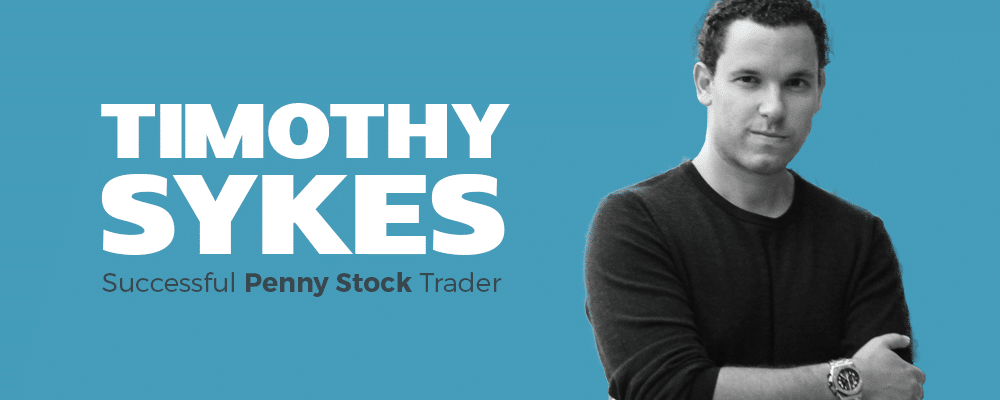 What Does Tim Preach?
With years of experience in the field of teaching students how to day trade, it is clear that there are some commonalities of his teachings that he sees. With his successful students, he notes that they do everything they can to become successful. This is no surprise, but he mentions to us that his top students watch his video lessons and study chart patterns day in and day out in order to make it to the top. However, with that being said it is important to note that he does not want students to simply copy the teachings and expect to be successful – rather, he wants his students to use these video lessons and study as a way to build their own strategy and find a niche. Those who look to simply copy trades and strategies without working on it themselves are not going to be the ones who will make it as full-time traders.
Building off of this, Tim also mentioned to us that not everyone is going to want to be a day trader, and that is okay too. The reason that Tim teaches trading is because it is a scalable strategy to make a lot of money if done right. For those who can find their passion and find a way to make consistent money with it (good money), that is what they should do. He uses the example of people who drive Uber every day in hopes of becoming financially free or being able to work for themselves. Sure, this is a way to add some wallet padding money, but this is not a way for people to live a full-time lifestyle. When asked about patience in terms of making money and finding success, he responded, "A lot of people are patient driving an Uber every day, but they're never going to get rich because they are not following a strategy that allows them to get rich."
The point of this was to demonstrate that when trading with a small account in the beginning, Tim would rather see one of his students be making $50-$100 dollars a day and then moving up to a larger account to be able to make $1,000-$2,000 per day. Again, the idea here is that it is a scalable strategy that allows for people to grow their wealth at an exponential rate if done correctly and with the right amount of discipline.
What is the Importance of Studying?
Tim is a big proponent of studying the past not to necessarily predict future price action, but instead to understand what could and should happen. By understanding how similar stocks have reacted in the past, it is much easier to play them according and cut off losses quick if it is not working in your favor.
Essentially, and pretty clearly, Tim thinks that studying – whether that be through watching his videos or by simply watching the markets – is the key to success in trading. This is no new news by any means, and we could not agree any more. Some people learn at a much faster rate than others, but you will get out of trading what you put into it. Even if you feel as though you have not been able to find consistency after months or years of hard work, keep studying and eventually it will pay off!
Cutting Losses Quickly
Sykes is often known as a more cautious and impatient trader. This is because he would rather see his students take a paper cut loss and still have the funds to trade months or years in the future than hit for home runs and take a massive loss that disables them from being able to ever trade again. In the beginning, he recommends keeping losses and risk extremely minimal and cutting off any sort of trade that does not work in your favor, even if that means cutting before you are able to let the trade work in your favor.
The idea here is that after cutting losses enough and then consistently watching the stock do what you wanted it to do that you now have a few options. One of them could be waiting for a little bit longer to take the entry, and the other could simply be learning to take appropriate risk. The point of this is simply to teach new traders how to take small losses as opposed to not understanding risk.
Closing Thoughts
This was for sure one of our most fun interviews yet, all the while remaining very informative. We had a great time interviewing Tim and feel as though there are a lot of good takeaways for new traders in this episode. Thank you all for supporting the podcast and we are really excited to keep it going!
Like our podcast and our blog? Have any comments, questions, or concerns? Let us know what you think by filling out a comment below or by sending us an email!